Enjoy the best of Breathe magazine and more with these pocket-sized*, interactive journals
Buy your copies online here.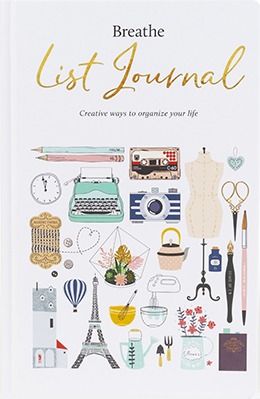 The Breathe List Journal provides you with the opportunity to explore your past, present and future. With space to record personal reflections and aspirations, use it as a 'done-that' as well as a 'would-like-to' guide to help you achieve your goals and live your dreams. Click here to order your copy.
---
Discover easy ways to bring mindfulness into your daily life with the Breathe Mindfulness Journal. Filled with brand new simple exercises, use it to calm the mind, rejuvenate the body and restore balance to busy lives. Click here to order your copy.
---
Positive thinking, creative escapes, eating well, spending time outside and regular exercise – the Breathe Wellbeing Journal shows you how to use these things to help establish a slower pace of life and a healthy self-awareness that can work wonders for physical and psychological wellbeing. Click here to order your copy.
*Journals measure 216 x 140 mm
---